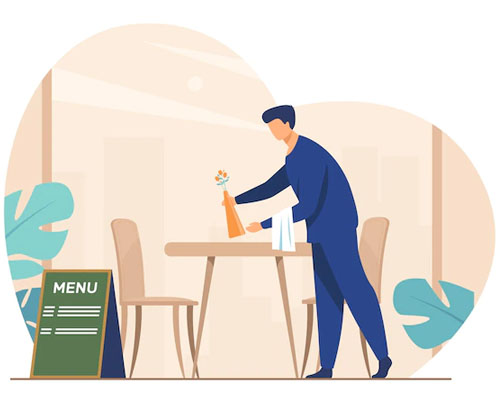 For more information kindly contact:
Nesco Foods
Mr. Swapnil Chavan
Mail: nfsales.indoor@nesco.in
Mob: +91 72088 88378

Food & Dining Options
In addition to the three Mini Cafes on the Exhibition Floor, there are two Food Courts (One in front of Hall 1 and one beside Hall 1 – entry from Stand K-15). In addition multiple food options are available in the NESCO Complex. These comprise of Fine Dine Options: Foo, Smoke House Deli, The Sassy Spoon, House of Madarin, Bayroute, Fast Food Restaurants: Shiv Sagar, Rajdhani, Rath Utsav and Quick Service Restaurants: Zuo, Dominos, Subway, Good Flippin Burgers, Wow Momo, Sbarro's Pizza, Boss Burger, Tibbs Frankie, Tempting Truck. Exhibitors and Visitors may avail of the same.

Please note that Stand Catering services can be ordered only from the NESCO approved vendors.

Outside catering for food / drinks is not permitted.